All the Right Notes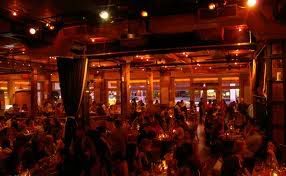 It's difficult to find a venue or a restaurant where one can ease into the evening without feeling rushed. Pay the check, hail a cab, who's got the tickets, is there time for dessert, will there be a bar… common questions busy city dwellers ask when you plan an evening involving a show.  Luckily we stumbled upon City Winery edging at the border of Tribeca. City Winery is founded by Michael Dorf, the mastermind behind The Knitting Factory. Infusing his passion for wines and music this venue certainly hits the right notes on many levels.
Set prominently on the corner of Varick Street, this spacious yet rustic venue boasts a cross between a rustic farm and an earthy urban loft. With 21,000 square feet, they certainly take advantage of every space. From private events, to concerts, one can even own their own barrel and bottle your own wine.  Have no fear, classes and instructions are facilitated by their expert wine makers who will guide you from grape varietals to fermentation catered to your own schedule.
Whether you're in the mood for Cabernet or Merlot while listening to souful R&B legends or to edgy folk artists, City Winery covers every concern; food check, drinks check, dessert check, tickets….don't even worry, just reserve and show up. Come early to discuss current events or to savor over delectable small plates before the show. Yes, you can even order during the show.
Go to www.citywinery.com
Photo courtesy of City Winery