Midnight in Paris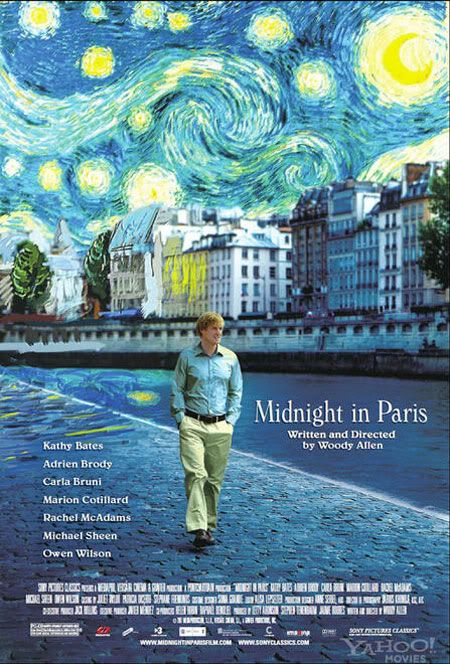 If you've never been to Paris, Midnight in Paris will take you there and beyond. 

The city of lights, the city of enchantment. Woody Allen captures all the allures and reasons why Paris is dubbed the city of excitement and wonderment. Woody Allen takes takes the audience for another one of his fabled twists and turns, leaving us to chase around the main character down a rabbit hole. In this case, down St. Germain to leave behind or to begin what we want to escape to and from.
A star studded cast adds amusement and humor to Owen Wilson's character longing for answers.
For  lovers of art and literature, Midnight in Paris clearly reminds us why we love these genres time after time.