Our Summer Client Kick-Off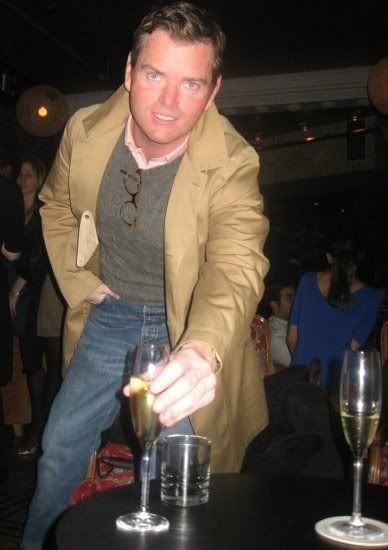 NAME: Jack Yeaton
-Occupation: Entertainment Publicist
-Where you're from: Boston, Massachusetts
-Current city of residence: New York City (Greatest City In The World)
-How do you define your weekday style vs your weekend style? There is no difference. I always look like a well-tailored academic. (AKA tossed together in five minutes but always in a blazer)
-The one item of clothing you can't live without: A Navy Blue Blazer
-Favorite sport: Publicity (yes, I consider a well-placed story sport)
-Favorite athlete: Dario Franchitti
-Favorite vacation spot: Nantucket
-Favorite restaurant: Pastis (I'm a sucker for routine)
-Drink of choice: Vanilla Vodka with Sprite
-Favorite musician/band: No favorites…I have enough love for many.
-A mantra you live by (if you have one): Be nice, it actually makes a difference.
-Best advice you can give to a college grad: Intern as much as possible. Talk to as many people as possible. Always practice my above mantra: BE NICE.
-One thing you would tell your (future) son about the world, about style? It's harsh and you'll be fine. Find yourself and you'll find your own style.
-If you can do it all over what would you change or not change: I would have accepted early on that you cannot change people…no matter how hard you might try.
-Favorite movie: With Honors
-A hero/someone you admire: People who make a difference and people who never stop trying.
-How important is style to you? Style is an extension of oneself…thus it is extremely important to me. It should be to everyone.
-Who taught or influenced you about style? My Aunt. She was always very connected, well dressed and never gave a shit what others thought. She is fabulous.
-First investment piece: i.e. A Rolex, a car etc. – It was a gold Piaget watch. Classic.
-Favorite Store? Bergdorf Goodman
-Any fun summer plans? Trying to escape the office at 5pm…if I can accomplish that goal, it will be a good summer.