Beachcombers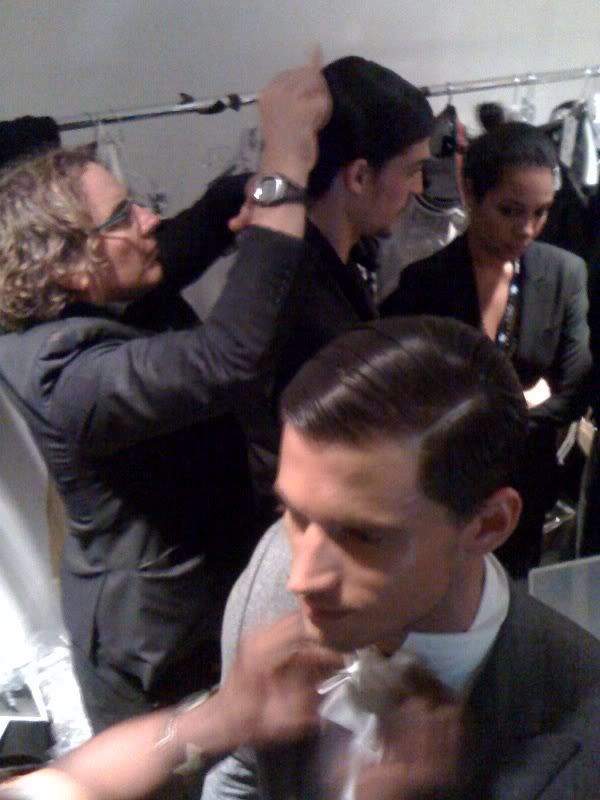 You've transitioned your wardrobe months ago to accommodate the warm weather, why not give your hair the same treatment. With summer heat and humidity your hair products and maybe style can under go its own face-lift. We sat down with Rodney Cutler of Cutler Salon, New York for some of practical summer hair tips. Rodney has styled every Joe on the street, to celebrities, artists, ad campaigns, and leading fashion shows season after season. A serious athlete on his personal time, this guy knows how to rough it up and still keep every strand in perfect place. You might have less face time with the boss during the summer months, but that's no reason to neglect your tresses.
You're probably spending a lot more time in the pool or on the beach…
Once a week use a detoxing shampoo which will help break down chemicals such as chlorine. If you're an avid swimmer, dab a bit of conditioner under that swim-cap. This will create a barrier between the chlorine and your hair.
When the humidity rises, lose the heavy sticky products-Stick to styling creams for a light weight hold and movement.
When traveling for the weekend or a long trip, stick to a multi-purpose product. You'll have what you need minus the extra baggage.
From beach to dinner: If you don't have time to wash your hair in between.
Dampen your hair and apply a strong wax through your hair. Slick it to the side for an instant
a la Cary Grant-esq
look. Sophisticated and polished, your Grace Kelly might just find you. The summer's also the best time to let your hair grow. If you can tolerate the heat, this is the time to add some length. You'll less likely be wearing a high collar shirt, so bear the heat and add some length. If people start mistaking you for an Argentinian Polo Player, then it's time for a trim. Go to www.cutlersalon.com