Mini, but necessary necessities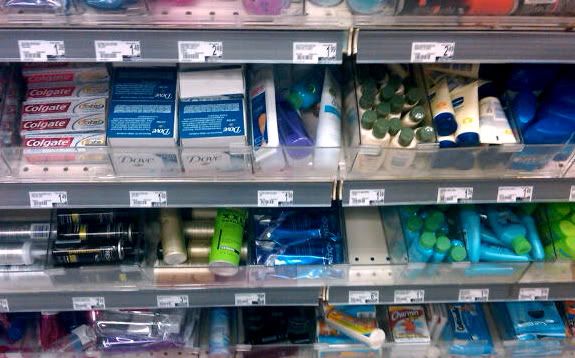 With a month left of summer, we're taking or making our last minute travel plans. Maybe it's your first, maybe you're still figuring out how to travel seamlessly and efficiently as possible. Every well seasoned traveler  always keeps a well stocked dopkit In their closet. For those impromptu business trips, a quick dash out of the city, or a long haul to the Andes. The best thing about a dopkit is you can stash it in your carry on. God forbid if your luggage gets lost at least you can smell great and have the necessities to freshen up.
How does one keep a well organized dopkit? Start at your local drug store and load up on the basics: mini shampoo, conditioner, toothpaste, disposable razor, hand sanitizers, floss, mouth wash, etc… Nowadays you can find virtually anything in a convenient travel size. If you're the high maintainence type, hop on over to Sephora or Ricky's. They carry most exclusive brands and fragrances, all in an easy TSA approved sized. Next time the lady at the counter bombards you with samples, take them! You never know when they'll come in handy. store medications in your dopkit so you know where all the essentials are.